Use Skype to Avoid Online Dating Scammers (Japanese girl)

Avoid Online Dating Scammers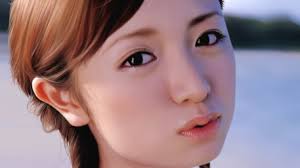 Before you meet your online date in person, you want to know for sure if she is who they claim to be.
One of the best ways to confirm that they are who they say they are, is to have a web cam chat or video conversation via Skype or other chat IME. Japanese girls like to use Line more. They rarely use wechat , whatsapp etc
Scammers will often try to lure potential victims in by posting photos of beautiful people in their profile.If the person refuses to have a online video chat with you, then it's possible that they look nothing like their real profile photo.
If on the other hand, they do accept the invitation to Skype video chat with you, this is the perfect opportunity to check out their story in real-time.
Ask questions related to what they've already shared with you via their profile and other text correspondence. If they are telling you the truth, they should be able to answer your questions without difficulty and appear comfortable doing so.
If you already use Skype, I suggest that you set up a new Skype profile for online dating. Set up the new account so that it does not give away personal information such as your surname, birthdate or the city in which you reside.
---